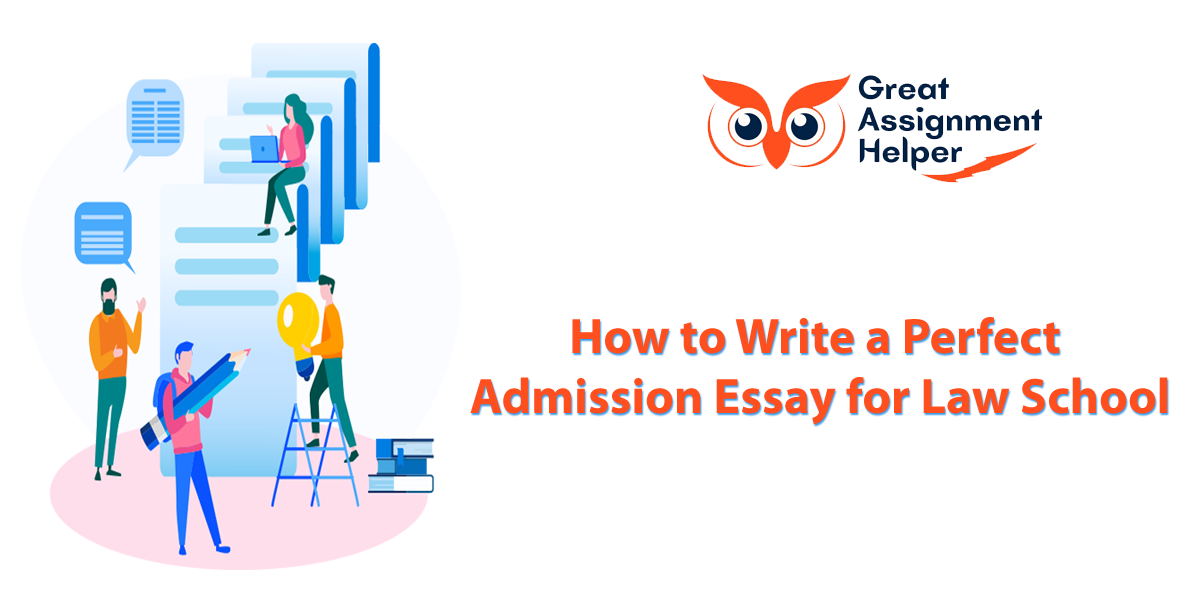 How to Write a Perfect Admission Essay for Law School
Probing into a law school should be a dream for any law aspirant pursuing undergraduate and graduate programs. These days entrances aren't considered to be the most recommended and flexible method for student evaluation.
Essays for law school are an important aspect of any potential law student's candidacy, so are the law assignment help, as we will come to see. If the law school essay is well-written, it may enhance the application's outcome by highlighting characteristics and qualities of the applicant that were not highlighted in the regular application. Telling a fascinating tale that the admissions process will find exceptional and unforgettable is one approach to ensure that your law school essay is truly exceptional and instrumental in fetching you the admission you have been so dearly aspiring for.
How do you come up with a captivating story to write about in your law school essay? The leading law school essays captivate the reader by ingeniously providing insights into the applicant's personality and ambition. Create a law school essay that demonstrates your sincere interest in the field and your long-term goals. Assist the interview panel in seeing past your application numbers to your potential as a law student. Start by writing about your experience volunteering for a political campaign in your essay. Have you ever served as a student representative of the government and been exposed to the ups and downs of an antagonistic relationship at a young age? Have you fought for the rights of the underprivileged as a worker for a non-profit organisation? Beyond the limits of the typical application structure, there are various methods to let the interview panel get to know you.
Say the Right Things in Your Law School Essay
Use your law school essay to describe your job ambitions once you've earned the desired degree. Rather than just "telling" the admissions committee about your objectives, you should utilise particular instances to "show" them your excitement for law school. For your school of law essays, choose a tale that will render you distinctive, likeable, sympathetic, empathic, and the ideal candidate for the law school to which you are seeking. Certainly, one law school essay will not be able to achieve all of these objectives, but you may aim for the moon by choosing an amazing and fascinating narrative or experience that will convince the admissions committee.
How to write a law school personal statement
Here is how you can write a strong and effective personal statement:
1. Carefully read the instructions.
Personal statements may have varied requirements depending on the school or programme. There might be a variety of triggers or questions to respond to. Other institutions may not give particular instructions, enabling you to steer your statement in whichever manner you like. Make a note of criteria such as word count, style, and space.
2. Begin with a narrative.
A tale or narrative at the start of your personal statement can assist keep your reader's attention. If you have a lot of ideas, use a list or an overview to concentrate on one main aim or point. This anecdote can demonstrate:
Pick a tale that demonstrates your one-of-a-kind relationship to your selected job path.
Choose a tale that demonstrates how you've improved your academic ability or your entire outlook.
Connection: Your personal statement may start with your experience, but you may thread it throughout the document to bring it all together. This might assist the admissions committee's interest while they read your personal essay.
3. Connect your path
The following section of your personal essay should focus on why you want to study law. You might relate this principle to your academic aspirations using your narrative. For example, your narrative may be about a boyhood idol who used to take you fishing once a month. As the waters around your city got increasingly contaminated, your personal hero began campaigning for more stringent environmental regulations. You might discuss how seeing your hero fight for the environment motivated you to seek a profession in environmental law in this part.
4. Concentrate on why
The next part might be used to explain why you want to go to law school or what principles you aspire to exemplify as a lawyer. Some law school essay topics may even ask you to explore your passions, interests, and ideals, as well as how they have aided your development. This area can help admissions officers get to know you better, and it may also make your essay stick out during the application procedure.
Include words about the school, its programmes, why you chose them, and how excited you are for the changes ahead. If an alumnus of the institution who you know personally influenced you to enrol in this programme, you might also mention them. Include a narrative about how an alumna inspired you to apply if you include their name.
5. Conclude your essay
You might wrap up your personal assertion by referencing your introduction and individual tale. Reread your narrative and consider why that particular occasion or occurrence inspired you to enroll in law school.
6. Proofread multiple times
Many candidates go through numerous revisions and modifications on their essays to achieve the finest version feasible. Read your manuscript aloud to friends, family, and coworkers to see if anyone can spot any areas where you might make changes. Here are some things to look out for:
Spelling and grammar
Language that is clear and concise
Voice that is passive
The topic's relevance
Specificity
7. Ask for feedback
Getting feedback from someone who has expertise with the admissions process, law school, or personal statements might be beneficial. This individual could be able to provide you guidance on your final draughts or provide insight into the application process. This might include practicing lawyers, law students, instructors, and the personnel of your college's career centre. You might also have reliable friends or family read your statement and provide further advice.
Now at the end, you may go for this time consuming exercise or simply opt for any business law assignment help or any other assignment help from us on a different issue to make sure that your introductory essay captures well all the crucial ingredients discussed above and simultaneously you buy yourself time to balance out other tasks of importance.